Eat What You Love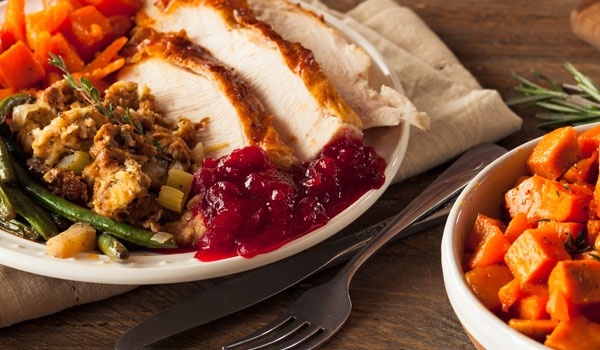 Around the holidays everyone is thinking about their favorite festive traditions. Many family traditions involve special recipes and bountiful meal times. Making it challenging to eat healthy this time of year. Grandmas recipes are not typically low calorie, but at the same time, it's comforting to enjoy some family favorite foods once a year. Therefore, the holidays are a great time to focus on portion control. Eat what you want, just don't overdo it. Some general principals to follow when you are enjoying a festive family meal.
*Skip the seconds. Enjoy one plate of your favorite foods and resist the urge to fill up again. One plate is typically all it takes to be satisfied.
*Focus on the healthy nutritious foods that you love. Try not to go down a mental list of vegetables that you hate, or the foods you are allergic and intolerant to. Simply enjoy the fruits, vegetables and grains that make you happy.
*Don't be afraid to bring a healthy dish to a holiday party. Most friends and family members appreciate a well made healthy recipe, so don't be shy about bringing your new favorite healthy appetizer or side dish