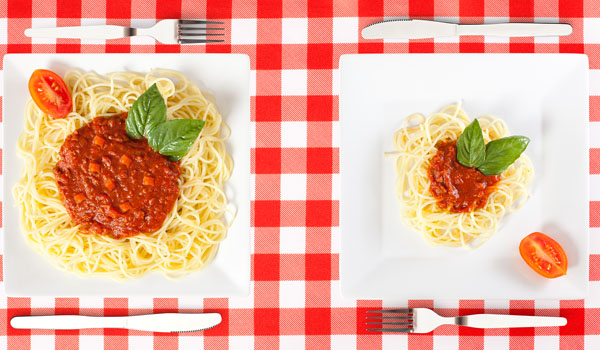 No matter what kind of meal plan someone follows they likely won't see results unless they enjoy foods in the right portion size. Controlling portions is much easier said than done. The most logical way to keep portions in check is to weigh and measure your food. However, that's tedious and pretty unsustainable for most people. Here are two simple tips to control your portion sizes.
Watch your toppings. Ketchup, barbecue sauce, salad dressing, oil and mayonnaise can add on extra calories. Dish out these condiments in a reasonable amount. Then put them back in the refrigerator. By doing this we can save added fat, calories and sugar. This is a small change that can pay off in the long run.
Add extra produce. Most dietitians recommend making half your plate vegetables, one-quarter protein and the other quarter fiber-rich carbohydrates. This rule of thumb adds more volume to your plate and more nutrients helping you feel full and satisfied.